Instagram is one of the most powerful platforms of our digital era. Yet, we were only able to use most of the apps' features on mobile devices. Did you know that one of the most used IG features, for businesses and/or creators, was their inbox? But then came April 2020, when Instagram finally started launching the long-awaited ability to send direct messages from its desktop version. Hurray!
So what does this mean?

Put into simple words, users can now send Instagram direct messages from their computers. Furthermore, we are also able to send photos, gifs, and other kinds of media. Users who prefer to use their laptops and computers when communicating on Instagram are also able to start group chats, unsend messages, and reply to chats using reactions. 
This is great as many users were finding it frustrating that they were only able to use the direct message feature on their mobile devices. 
Some direct message features like video chats still remain unavailable on the desktop version of the app. And for now, you are able to use video chats on the mobile app version only.
So how can you send an Instagram direct message from your computer?
Visit the

Instagram desktop website

on your preferred browser and log in.

Once you have logged in, select the paper plane icon in the top-right corner, as shown on the image below, to access Direct Messages.


Source: Instagram
Once you are inside your Instagram Inbox, you will be able to see all of your active conversations. You can click on any of them to open them, carry on a conversation or unsend a message. If you want to start a new conversation, you can do so by clicking "Send Message".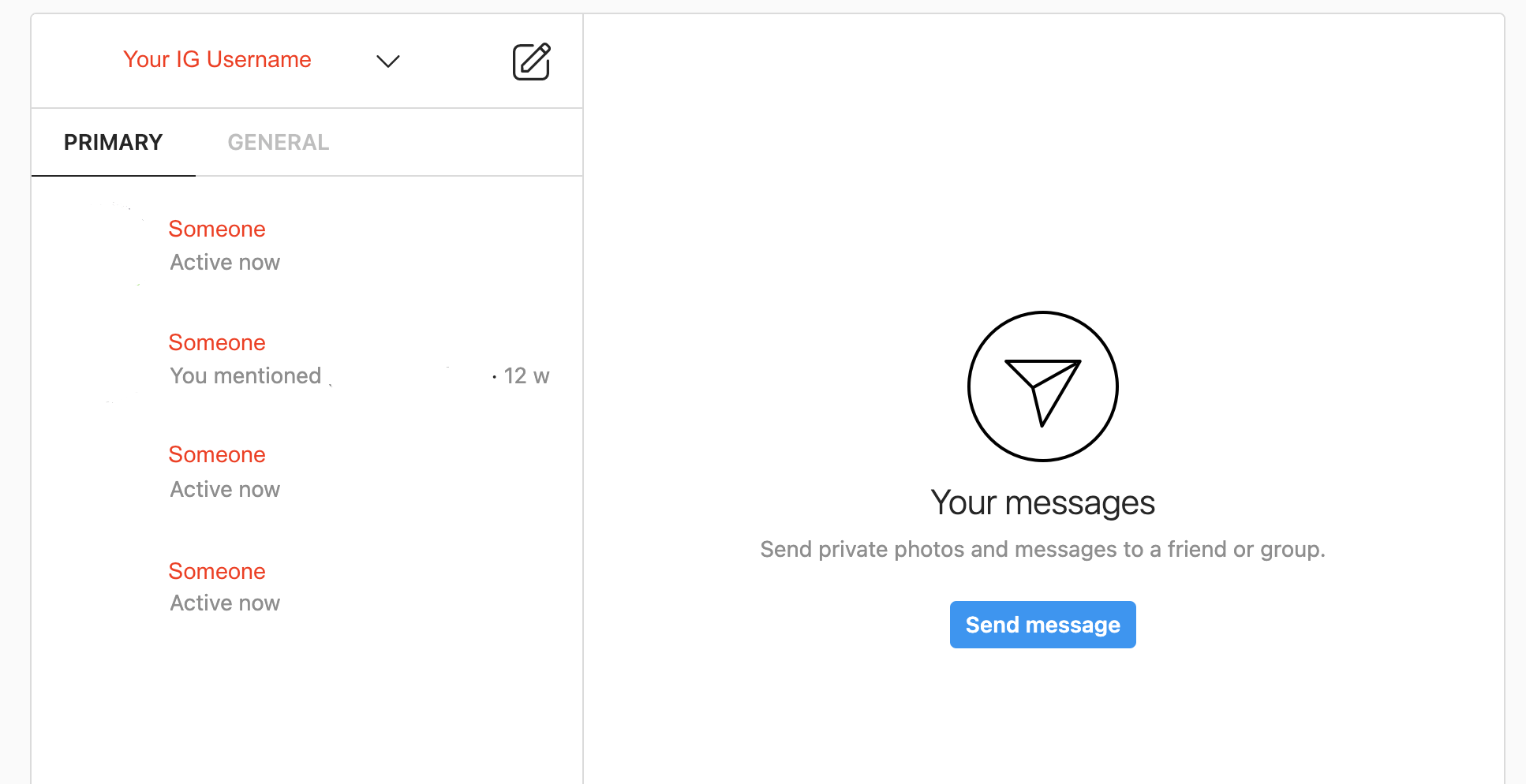 Source: Instagram
When you start a new conversation, you can simply begin typing in the name or username of the person you want to message, or select an account from the list of "Suggested" users which is usually generated based on the users you've had most interactions with.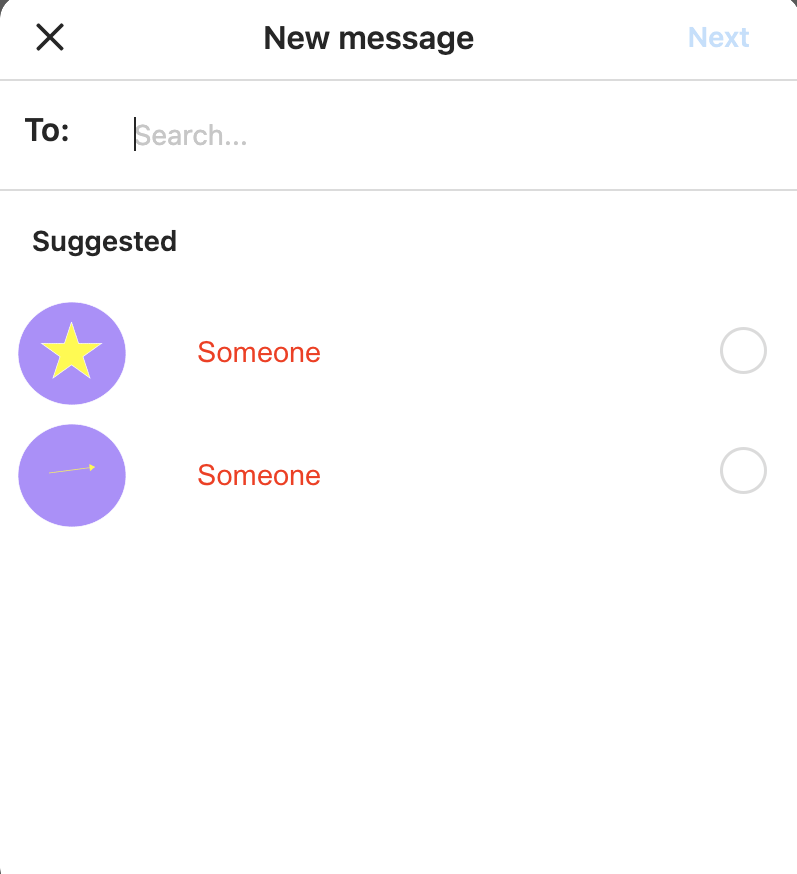 Source: Instagram
Type your message into the text box which you will be able to see at the bottom, and then simply select "Send."
Once you've sent a message, you can click the three dots next to it and then click "Unsend" to take the message back. 


Source: Instagram
Once you unsend a message, it will be removed from the chat, no matter if the recipient has seen it or not. You do not need to worry about a time limit for unsending messages on Instagram which is something that many users tend to like 
Can you delete conversations on Instagram?
You are able to delete an entire chat conversation by clicking the "i" icon in the top-right, and then selecting "Delete chat." Just note that this only deletes the chat on your end — the recipient will still be able to see it. We do not recommend deleting entire conversations as they are a great tool to keep track of your customer conversations. You can also use those for customer success training purposes.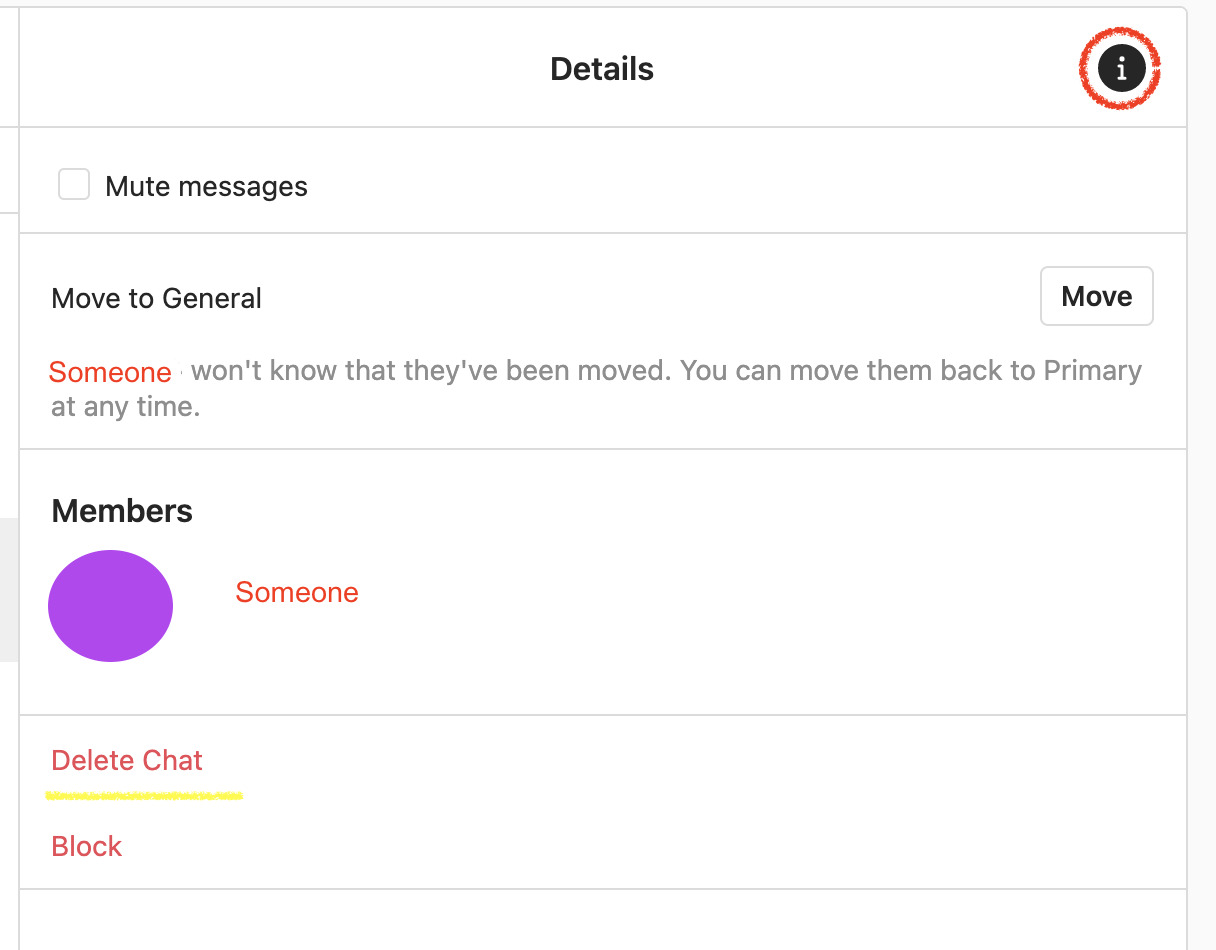 Source: Instagram
We know you love Instagram – we do too. Don't forget that it is also great for your business to be present on other social media channels. If you like our step-by-step guides, do not forget to check out our simple guide to create a powerful Facebook business page. 
Follow us and you won't miss out on any of the latest and greatest social media trends. We are here to help you manage your social channels the right way.