We, at 24SevenSocial, know that Facebook direct messages time limit, also known as the "24-hour rule", can be a struggle for quite a large number of businesses.
What is the 24-hour rule?
The rule is applicable for businesses that communicate with their clients via Facebook Messenger. Furthermore, when a customer initiates a conversation on Messenger, your business has up to 24-hours to respond to that message. In case the Facebook messages time limit is reached, there are other ways you can go about responding to your clients. These are message tags, one-time notifications, news messaging and last, but not least sponsored messages. 
What are message tags?
Message tags will show up when you answer messages that are older than 7 days. They enable you as a business to send important and personally relevant 1:1 updates to users outside the 7-day messaging window for a group of approved use cases. As an example, you'll send updates about shipping and delivery, an upcoming reservation or flight, or alerts a couple of customer's accounts. This means that you should choose one of the three implemented tags before sending the message. Here is the list of the tags, their descriptions and allowed/disallowed use of each one of them:


– CONFIRMED_EVENT_UPDATE (not available for Instagram Messaging API)
– POST_PURCHASE_UPDATE (not available for Instagram Messaging API)
– ACCOUNT_UPDATE (not available for Instagram Messaging API)
– HUMAN_AGENT** (Apps should apply for the Human-Agent permission via the Developer App dashboard. Human-Agent permission is not available in standard access/dev mode.).
– CUSTOMER_FEEDBACK (not available for Instagram messaging API)
For more information on Facebook's Messenger policy, click here.
Facebook direct message time limits can be confusing. Our team is happy to announce some great news for those of you in a summer vacation mode or just overloaded from work and receive tons of messages all the time 🌞🌴🌊
We try our best to make your life easier. We are happy to present our new functionality, exclusively granted to us by Facebook.
It expands the Facebook direct message time limits. This feature allows you to easily communicate with your customers without worrying about Facebook's 24 hour response time rule.
It, therefore, presents your business with the opportunity to reply to your customers within 7 days! Moreover, this means that you can message the customer who initiated the conversation directly. You no longer need to use a message tag and outlining the specific reason for your later response. 
Although we highly encourage you to respond to your conversations as soon as you can, we understand that sometimes life gets in the way and makes it hard for us to follow Facebook's rules all the time. 
Here are some examples that show how Facebook usually presents response options: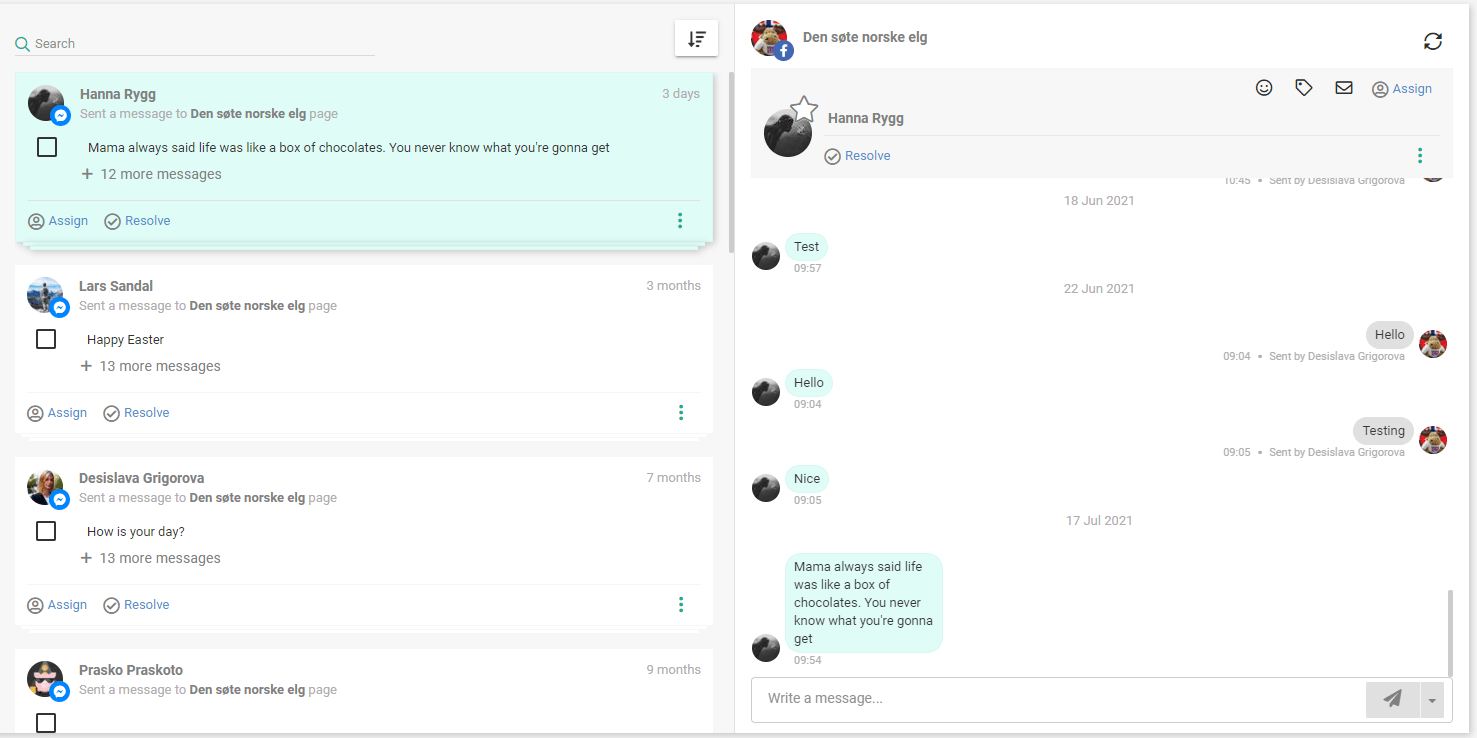 With 24SevenSocial's new feature, you not only have the ability to stay in touch with your customers when using our new feature. You also do not need to worry about time limits on the tool itself so you can complete your tasks without feeling pressured. 
And this is how easy it is to stay in touch with your customers when using our new feature:

Other similar tools on the market have a time limit, meaning that you have to leave their tool, go to Facebook, find your conversion and only then you can answer. This can be quite inconvenient. 
If you are feeling overwhelmed with the number of messages coming into your inbox and you wish to see how we can make your life easier, do not hesitate and contact us today.