On monday, June 22nd around 10PM norwegian time, a dissatisfied customer published an image on the Norwegian Facebook page of JYSK – an international furniture retailer:
"Nice that this spider came along with our garden furniture when we unpacked today. It seems he's from Vietnam, where the furniture has been manufactured".
About 30 minutes later, Rune Østvik Nordli (Social Media & Digital Coordinator at JYSK Norway) got a message on his phone. There was an unusual amount of activity on their Facebook page. The post from the man had gone viral. This needed to be handled immediately. Nordli spent the rest of the night to answer relevant and less relevant questions coming in as a result of the original post. Everything ranging from questions on what kind of spider this was, to misdeliveries and general poor customer care. Nordli managed to get in touch with the original poster over direct messages, where they agreed to get in touch the next morning to find a solution.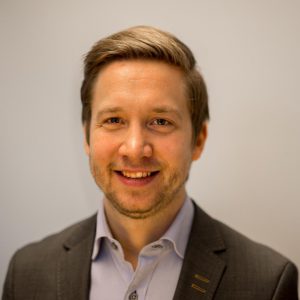 The very next day, Nordli consulted with his colleagues to find the best solution for the unfortunate customer. Onwards, the work started to go through all remaining comments and reply where it was needed. Nordli describes it as pleasing to see the positive and fun comments – and even more uplifting to see all those who supported the brand and defended them against the critically unfair comments. Today – a week, 1758 likes, 2276 comments and 223 shares later – Nordli can confirm that the case is officially sealed!
We asked Nordli what he has learned from this crisis – and what he can share from this experience. The important thing for a business is to be aware that a situation like this can occur – and that's why it's important to lay down a plan for how situations like this should be handled. Details don't need to be carved into stone, but it's important that someone is responsible for responding, even outside of working-hours. Social media never closes for the night – and a useful tool is a "storm alert" which give you a notification if your Page has an unusual amount of activity.
These are Nordli's top tips for managing a social media crisis:
1. Be quick to own the comment-thread
2. Respond to the original post first – other relevant comments can wait. Loyal customers will often respond to critical and tasteless comments for you. Just focus on what's relevant.
3. If it is possible to get the conversation over onto phone, e-mail or direct message, do so.
4. Use humor – but only if appropriate
5. Be patient. Breathe and read twice before publishing. The way you handle a situation is often more important than the situation itself.