[fusion_text]We assume you already have a Facebook profile, as well as a Facebook Page for your business. The first thing you might want to do, is to create a "Business Manager" account. Business Manager allows all your ad accounts, Pages and apps to be gathered in one place. You can also invite external people, such as consultants and ad agencies to access your page and ad account without friending them on Facebook, or giving them total access to your Facebook Page. Here's how to get started using Business Manager:
1. Head over to http://business.facebook.com and click "Get Started" on the bottom.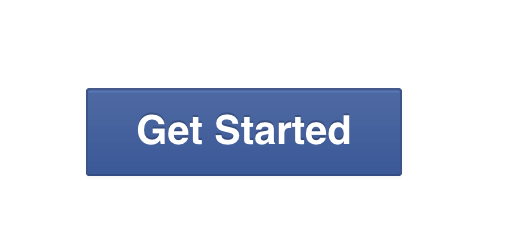 2. You will land on this page, asking you to assign someone to be in charge of your Facebook Page. We advise that the business owner or the person in charge of Facebook marketing creates the account. Before we continue you need to have two things to hand: your employees or consultants' work email addresses and payment method information to set up an ad account.
Once you're ready you can click "Next".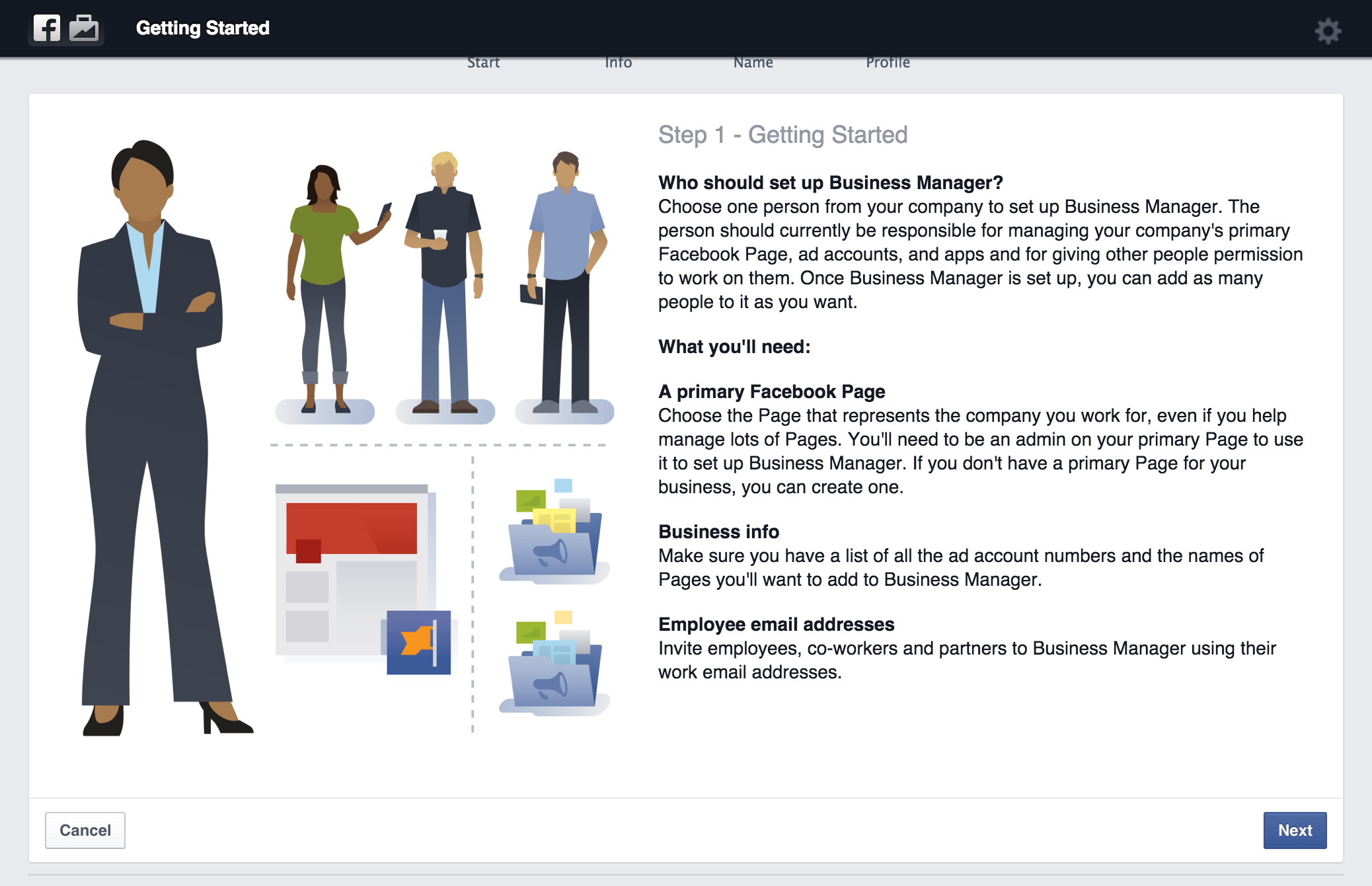 3. The next section is details about your business. Give some information on how you plan to use Facebook, how many you plan to add to the Business Manager account, and how many pages you will link to the Business Manager.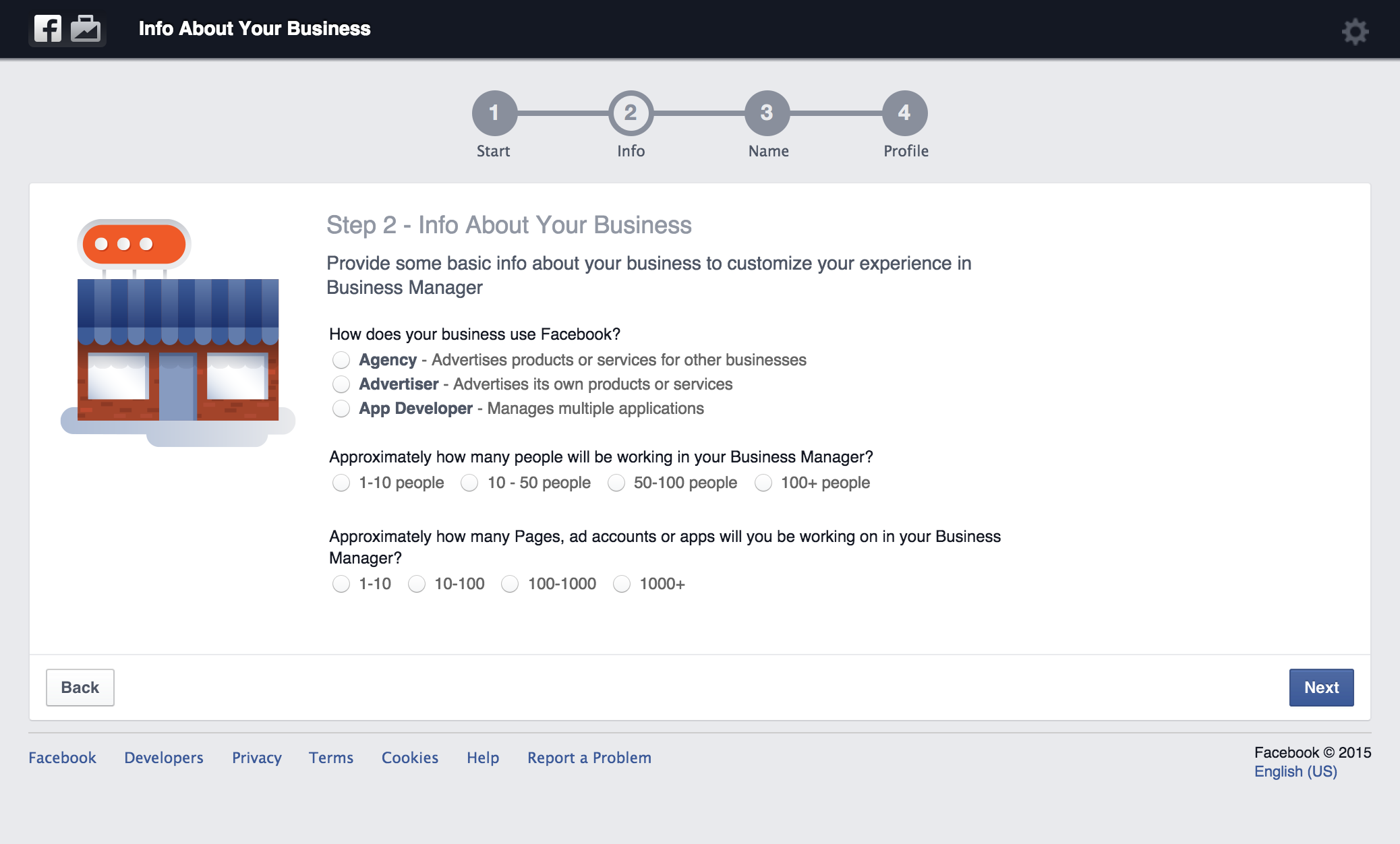 4. The next step is naming the Business Manager. Type in the name of your business and choose which page you want to manage using the dropdown menu.
In case you haven't created a Facebook Page yet, you can also do that from here.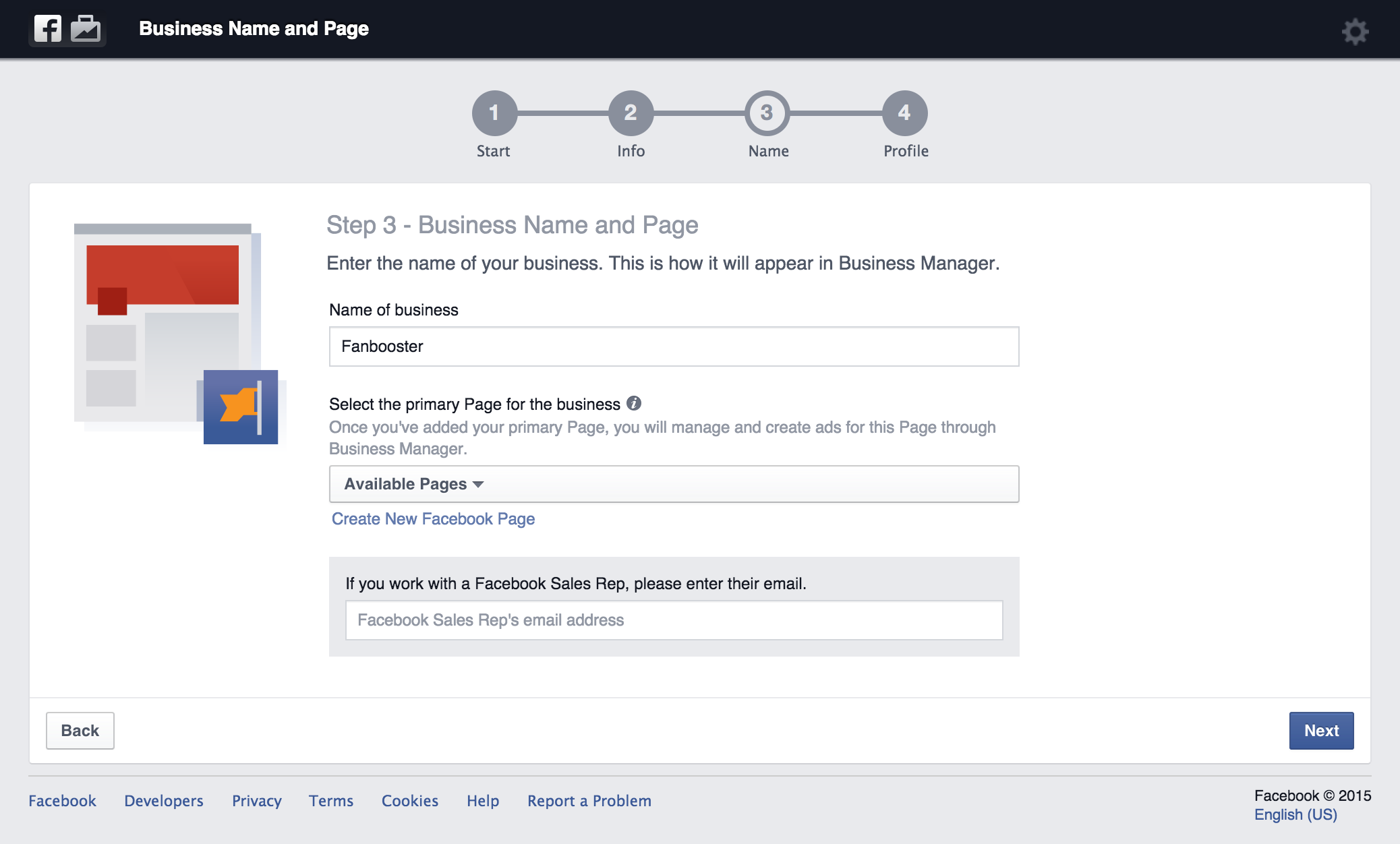 5. The final step is setting up your personal Business Manager Profile. Type in your first and last name as well as your work email address. This is the address you will use to log into Business Manager.
Adding people to your Facebook Page or ad account
If you want to include your co-workers to advertise or manage your Facebook Page, you can add them through "Settings" on the top menu in Business Manager.  Navigate to "People" on the left side, and click "Add New Person" in the next screen.
A popup will appear, and you'll need to complete 4 simple steps to proceed. First, if you want people to have general access to your Business Manager without being admins of the whole thing – you should add them as "Business Manager Employee". Now, simply copy and paste the email addresses of the people you'd like to add as "Business Manager Employees" before clicking "Add People".
Now you need to select the Page you want them to have access to. If you don't want them to have access to any of the Pages connected to your Business Manager, simply skip this step.
You can assign roles by choosing from the drop-down in the right of their name.
1. Page admin – can manage all aspects of the Page, including creating ads, sending messages, viewing insights, and assigning or editing Page roles.
2. Page editor – can edit the Page, send messages and post as the Page, create ads and view insights.
3. Page moderator – can respond to and delete comments, send messages, create ads and view insights.
4. Page advertiser – can only create ads for the Page and view insights.
Page analyst – can only view insights.
Once you have added the people you want to add, and have assigned roles – you are ready to proceed.
The next step will allow you to assign a role to this user for your ad account(s). If they don't need access to your ad account, you can skip this step. Once you have selected the ad accounts you want them to have access to, click on the drop-down menu and assign them a role. The possible ad account roles are:
1. Ad account admin – can manage all aspects of campaigns, including creating reports, viewing and editing billing details and assigning account roles
2. Ad account advertiser – can see and edit ads and set up ads using the payment method associated with the ad account, but can't set account level.
3. Ad account analyst – can only view ad performance statistics.
That's it. You should now see a confirmation that tells you how many people you have given access to, what permission you gave them, and the number of Pages and ad accounts you have assigned them to.
If you have any questions – drop us a line by responding to this email, and we'll get back to you as soon as possible.[/fusion_text]